About us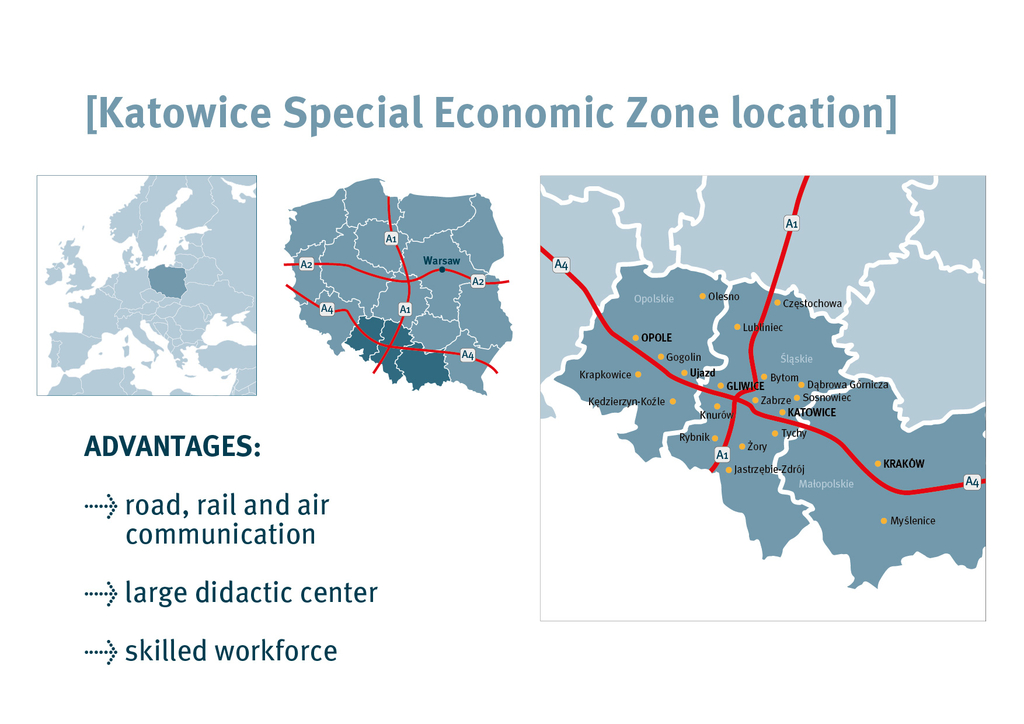 The Katowice Special Economic Zone (Katowicka Specjalna Strefa Ekonomiczna S.A. – KSEZ) was established under the Regulation of the Council of Ministers of 18 June 1996 in order to support and advance restructuring processes, as well as to generate employment in the region.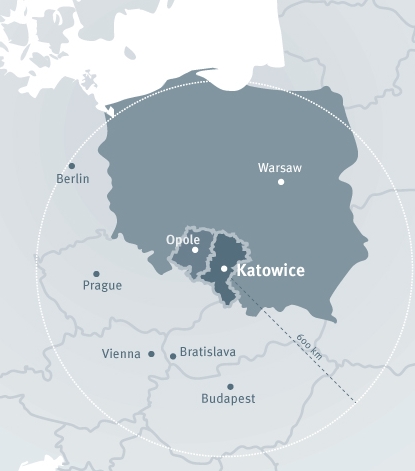 We provide:
900 ha of available development area
Plots of land of 0.5 ha to 100 ha
Land adaptable to the investor's needs
Land connected to the main traffic routes of Poland and Europe
Plots connected to all utilities (water, electricity, gas, sewage system), access roads
Grade-A office blocks in Katowice (lease)
Lease of shop floors and storage facilities ready to move in
The KSSENON business incubator
Support measures:
Membership in the Silesia Automotive & Advanced Manufacturing Cluster (meetings within thematic groups, matchmaking, barometers)
Dedicated projects involving education and competence centres
Opportunity to participate in dual study and vocational education programmes of the Polish-German Centre for Hybrid Lightweight Structures
As the Administrator of a special economic zone, Katowicka SSE S.A., in addition to its charter activities, renders other services in order to support the businesses operating in and around the Zone:
provides real property brokerage services around the Zone;
provides consulting and training on how special economic zones work;
maintains a database of potential contractors to provide services for investments carried out in the KSEZ;
"one-stop-shop" (comprehensive investor support);
lease of office and storage space;
measures to support cooperation in the region; human resource consulting services and personnel training provided by the Centre for Personnel Development in the Tychy Sub-Zone; occupational medicine services.
The Katowice Special Economic Zone is a leader among Polish special economic zones. Over 540 business entities are currently operating in the zone. So far, they have invested approximately EUR 9,6 billion and created more than 90,000 new jobs here.
investments by industries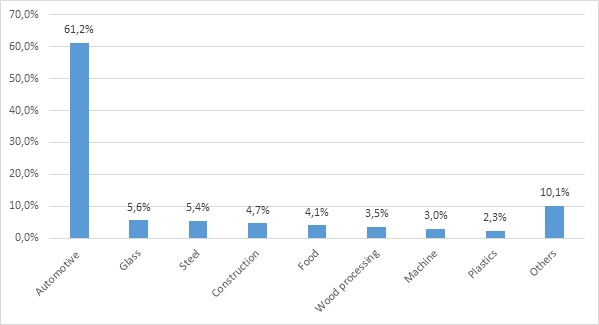 investments by nationalities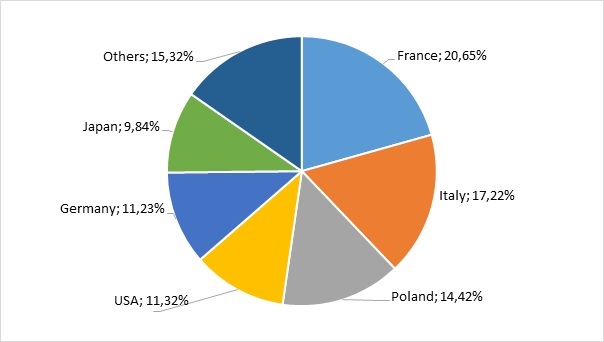 The Katowice SEZ covers the area of the whole Śląskie Voivodeship and six districts in the Opolskie Voivodeship.
The KSEZ offers a total of 2 749.3570 ha in land across 48 communes, 900 ha of which are still available for investors.
Major investors in the Katowice Special Economic Zone:
• General Motors Manufacturing Poland
• Fiat Powertrain Technologis Poland
• NGK Ceramics Polska
• Brembo Poland
• Isuzu Motors Polska
• Guardian Częstochowa
• TRW Poland
• Electrolux
• Roca
• Capgemini
• Streria